Rentals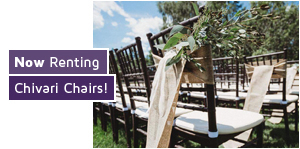 Everything you need...
Party Professionals has the largest selection of rental items in Western Manitoba! If there is a specific item you are looking for that is not listed below, please don't hesitate to contact us, as this is only a partial list of available items!
Please contact us to book an appointment for a free consultation and visit to our showroom!
Phone: (204) 727-5029
Email: katrina@partyprofessionals.ca or info@partyprofessionals.ca

We have the following rental items available:
- Archways
- Backdrops
- Candelabras
- Canopies
- Cardboard Cutouts
- Ceiling Draping
- Centerpieces and Floral Arrangements
- Chairs
- Chair Covers and Sashes
- Chandeliers and Beaded Curtains
- Chinese Lanterns
- Cocktail Tables and Covers
- Cupcake Stands
- Columns
- Easels, Seating Charts, and Presentation Card Holders
- Karoke Machine
- Lighting
- Pillars
- Room Draping
- Runners and Overlays
- Table Linens, Napkins, and Skirting
- Theme Props
- Votives
- Yard Greetings
- AND SO MUCH MORE!
Party Professionals also carries a large selection of rental items for your banquet needs



- Salt & Pepper Set
- Cake Stand
- Cup Cake Stand
- Chafing Dish
- Extra Chaffing Pans
- Coffee Carafes
- Coffee Urn
- Water Pitchers




- Dinner Plate
- Side Plate
- Soup Bowl
- Cup & Saucer
- Coffee Cup
- Saucer




- Dinner Knife
- Dinner Fork
- Dessert/Salad Fork
- Soup Spoon
- Teaspoon
- Steak Knives




- Wine Glasses
- Water Goblets
- Highball Glasses
- Beer Glasses
- Champagne Glasses
- Martini Glasses




- White Folding Chairs(100 in stock)
- Wood Chivari Chairs (400 in stock)
- "Fill N Chill" Beverage Table
- Stand-Up Cocktail Table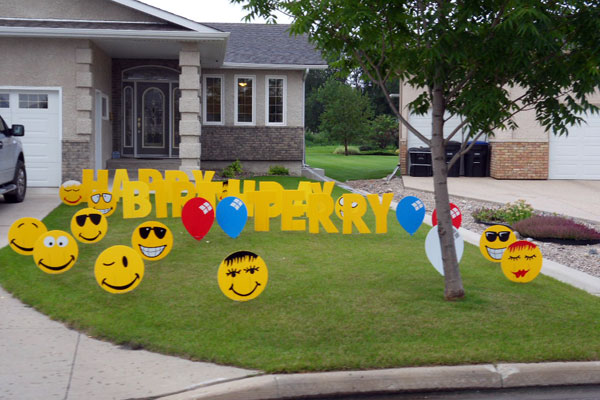 Do you have a special Birthday, Wedding, or Baby Greeting that you would like to share? Why not do it with our Personalized Yard Signs? We offer a pickup or setup service of the yard signs, which are customized to say whatever our client would like! Contact us for more details.